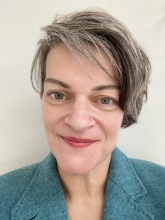 (703) 476-5371
Herndon, VA
Cass Isidro serves as the Executive Director for the Safe Routes Partnership.  In this role Cass works in sync with the Board of Directors and Senior Staff to establish partnerships at the national level, to implement the strategic plan of the organization and to provide leadership for the day to day success of the Safe Routes Partnership mission. 
Cass has more than 20 years nonprofit experience at both the Executive and Senior Staff level.  In her most recent position as the Senior Director of Development and Strategic Initiatives for SHAPE America  Cass was part of the leadership team who built and implemented Let's Move! Active Schools of which the Safe Routes Partnership is a Supporting Organization.  Cass is a mission-driven fundraiser who as Executive Director spearheaded events for the USO of Hawaii to welcome home our troops and spent more than 10 years with the American Red Cross directly supporting the disaster response for four typhoons in the Pacific Islands.  Cass also served as COO and Interim CEO for the Hawaii Red Cross leading program delivery throughout the state of Hawaii. 
With a bachelor's degree in Public Health Education from Indiana University and an MBA from Hawaii Pacific University, Cass now calls Northern Virginia home with her husband and three active children.  Cass is a champion for the health of our nation's children and for her own physical activity is an avid Bikram practitioner and can frequently be found walking at a fast pace just about anywhere.