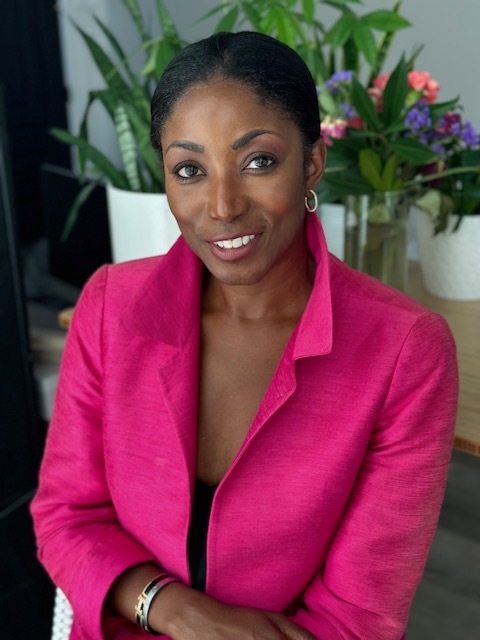 The Safe Routes Partnership Board of Directors is thrilled to announce the appointment of Kimberlyn Clarkson as the new Executive Director of Safe Routes Partnership. Kimberlyn's passion for supporting people to lead healthy, thriving lives paired with her impressive track record in nonprofit management and fundraising makes her eminently qualified to lead Safe Routes Partnership.
 
As a safe routes advocate, Kimberlyn strongly believes that supporting people to get where they need and want to go safely, conveniently, and actively is a fundamental contributor to healthy people, thriving places, and more just and equitable communities. Kimberlyn believes in the transformative power of walking, biking, and spending time in nature and is deeply committed to growing Safe Routes Partnership's impact so that all people can benefit from active paths for equity and health.
 
Kimberlyn brings a wealth of experience in healthcare and nonprofit leadership, most recently at San Jose Clinic in Houston, Texas. There, she focused on growing the clinic's ability to meet its mission of providing quality healthcare and education for those with limited access to care. She will apply her experience to grow Safe Routes Partnership's reach across the country to provide people and communities, especially those that have the greatest needs, with safe, equitable, and connected places to walk and wheel.

With a firm commitment to health equity, Kimberlyn's vision for our organization is clear: to elevate our impact through collaboration, to raise awareness of and work to address systemic inequities, and to move Safe Routes Partnership toward a future where safe routes are accessible to all.
 
Kimberlyn will officially join Safe Routes Partnership on October 23, 2023. We are excited about the future with Kimberlyn at the helm, and we invite you to join us in welcoming her as she embarks on this journey with Safe Routes Partnership.  Kimberlyn is eager to connect and uncover ways to collaboratively drive our shared mission of promoting safe walking, biking, and rolling to everyday destinations for all.
 
Please join us in welcoming Kimberlyn at our 2023 Safe Routes to School Summit happening virtually October 24-26.