The Safe Routes Partnership works with local communities to share our expertise through tailored training and education. Our workshops and trainings cover Safe Routes to School and active transportation policy and programming, shared use, funding sustainable transportation, and community engagement and coalition development.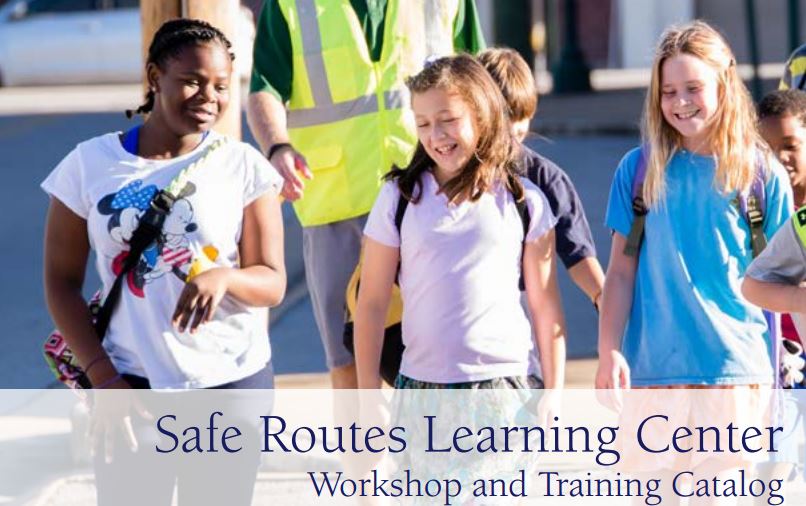 About the Safe Routes Learning Center
As part of our Safe Routes Learning Center we offer webinars, in-person workshops, and educational presentations. Safe Routes Learning Center workshops and trainings are provided by the Safe Routes Partnership's Technical Assistance Team. Our instructors and facilitators have experience with a wide array of Safe Routes to School programmatic and policy scenarios, from the challenges of rural communities to making a difference in underserved neighborhoods, and include national experts who are experienced with the challenges of making change on the local level. Browse the Safe Routes Learning Center Workshop and Training Catalog.
Workshops and Trainings are Fully Customizable
Safe Routes Learning Center workshops and trainings are customizable to fit the needs of your community or organization. Workshops and trainings can be online or in-person and range in length from an hour to a full day. Many of the workshops in this catalog can be combined to cover a broad range of topics or delve into specific issues. The workshops can also be customized to suit your audience so whether you're just getting started or you're looking to build more in-depth knowledge on a specific topic, the training is relevant.
How to Schedule a Workshop or Training
To learn more about Safe Routes Learning Center, explore pricing, or schedule a workshop or training, contact consulting@saferoutespartnership.org.